The Way We Were (2005)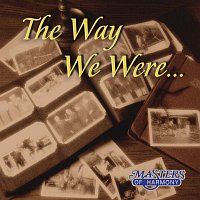 The Way We Were is a lyrical walk down memory lane featuring compositions that have made this gold medalwinning chorus the toast of the barbershop world since 1990. We have also included one signature song from each of our four international champion quartets – Gotcha!, Nightlife, Michigan Jake and Revival.
Price for Audio CD: $15.00
---
Included Tracks
The Birth Of The Blues (Performed by Nightlife)
This Ole House (Performed by Revival)
That's How Rhythm Was Born (Performed by Michigan Jake)
Battle Hymn Of The Republic (Performed by Gotcha!)
---
Click here for Ordering Information.