Alan Gordon
(Director from 2019 to present)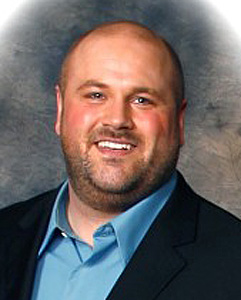 Director Alan Gordon is a "barbershop brat," having been introduced to the avocation through the involvement of both parents in San Jose, California. With music in the family room almost every night, it wasn't a surprise that he was harmonizing with his sister at age 5. That early start has imbedded in Alan a vocal flexibility that allows for chameleon-like blending through a wide range.
After moving to Southern California, Alan joined the Masters of Harmony in 1996, led the chorus in various positions including baritone section leader and assistant director, and won two International quartet championships – Gotcha! In 2004 and Masterpiece in 2013.
Alan directed the Verdugo Hills Showtime Chorus (VHSC) in 2000.
Alan and his wife, Cyndi, live in Fullerton with their daughter, Molly.
---
Justin Miller
(Director from 2012 to 2019)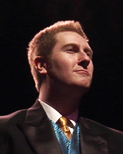 The son of John Miller, twice international champion bass [Grandma's Boys, 1979, and New Tradition, 1985], Justin Miller grew up surrounded by quality barbershop music and "attended" his first international convention at the age of two. In 2002, when he was 18, he joined both the Barbershop Harmony Society and the Masters of Harmony, and, as a singer, won three gold medals with the chorus (2002, 2005, and 2008). He also served the MOH as a board member-at-large, presentation coordinator, and assistant director, and for four years attended Chapman University, earning a Bachelor of Music degree, majoring in both music education (vocal) and performance (conducting). Though primarily a baritone when singing in choruses, at Chapman he sang tenor and entered the College Quartet Contest and finished fourth three times: with Afternoon Delight in 2005 and 2006, and with the University Vocal Band Express in 2008.
In 2008, Justin also became music director of The Westminster Chorus, with whom, as a singer, he had won the international championship the year before. In 2009, he directed Westminster to the title of "Choir of the World" at the International Eisteddfod in Llangollen, Wales. The following year he directed Westminster to its second international chorus championship, garnering the highest score ever achieved by a competing chorus (97.7%), and also became the youngest director in Society history to win a chorus championship.
Understandably, Justin is extremely active in the Barbershop Harmony Society, where he is a certified Music judge. He has served on the faculty of Harmony University and is a sought-after quartet and chorus coach. While born in Southern California, Justin was raised primarily in Westport, Connecticut, and in 2010 moved back there to be the choral director at his alma mater, Staples High School, and also directed the Big Apple Chorus in Manhattan, NY. In the summer of 2012, Justin returned to Southern California to teach at Mater Dei High School in Santa Ana, where he served as the Associate Choral Director. He began directing the Masters of Harmony on August 22, 2012, and at the 2014 International contest in Las Vegas led the chorus to a second-place silver medal, garnering the second highest score in MOH history. Then, Justin led the Masters of Harmomy to an International Gold Medal in 2017.
Justin stepped down in the summer of 2019, after he and his family decided to relocate out of the area for personal and family-related reasons. Justin now lives in Tualatin, Oregon with his wife Andrea and their two kids, Tenley and Mason. He taught choral music at Libery High School in Hillsboro, Oregon for one year, but decided to return to school to earn his Masters in Choral Conducting at Portland State University.
---
Mark Hale
(Director from 2000 to 2012)
Mark Hale joined the Masters of Harmony as its music director in April 2000. Then 33, he had already amassed 15 years of directing experience with two choruses in Kentucky, and been a district quartet champion in 1987 and 1995. His introduction into the Barbershop Harmony Society, however, began in 1983 when he was just a high school sophomore in Kentucky, shortly after his participation in a school production of The Music Man. At age 16 Mark joined the local Mammoth Cave Chapter and his nine-year relationship there allowed him to experiment with arranging and directing.
In 1990, Mark joined the Louisville Thoroughbreds chorus and soon became a member of its music team. His interests in directing and arranging grew even more, and in 1992 he became a founding member of the Louisville Times chorus, which he directed through 1999 and on four occasions led the 30-man group to the top ten at International. In 2001, a year after joining the Masters, he won an international quartet gold medal as the lead singer of Michigan Jake, and followed that up the next year by directing the MOH to its fifth international chorus championship (Portland, 2002). The success continued unabated for another decade, with further championships in Salt Lake City (2005), Anaheim (2008), and Nashville (2011). In early 2012 Mark announced he would be retiring as the MOH music director after the chorus's "swan song" appearance the following July in Portland. At a special chorus luncheon the next day, Mark was inducted into the Masters of Harmony Hall of Fame - only its 10th member. At that same convention the Barbershop Harmony Society honored Mark with the Joe Liles Lifetime Achievement Award for directorship, an award given "as a way to honor... those who by their demonstration of lifelong commitment to the Barbershop style by raising the standards of excellence have, through their leadership, helped us move forward."
Following his "retirement" from the MOH, Mark took time to recharge his barbershop batteries and reflect upon what the future might hold. He intentionally kept a low public profile, but his interest in barbershop remained as keen as ever. On January 1, 2015, Mark became the new music director of the acclaimed and multi-time bronze medalist Sound of the Rockies chorus in Denver, Colorado. Based upon Mark's past, exciting musical times indeed lie ahead for the Mile High city and chapter!
---
Jeff Oxley
(Director from 1998 to 1999)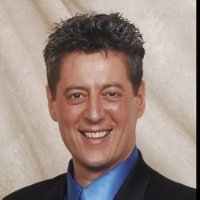 After a lengthy search for a permanent music director following the departure of Dr. Greg Lyne, the Masters of Harmony offered Jeff Oxley the role in January of 1998, a position Jeff held for 20 months. Well known throughout the Barbershop Harmony Society as an outstanding vocalist, he has achieved three international quartet championships (as bass of The Rapscallions [1984], Acoustix [1990], and Max Q [2007]), and earned seven gold medals with the Dallas-based Vocal Majority chorus. With the Masters of Harmony he traveled to Europe to perform at the Guinness Roaring 1920's Festival in Killarney, Ireland (1998), and in Anaheim, California, led the Masters to their 4th International Chorus Championship (1999).
Jeff had sung and played musical instruments since before his high school years, and in Ohio was All-State in band, choir, and orchestra. He earned a Vocal Scholarship Talent Award at Bowling Green State University and continued his education with three music majors: Trombone, Violin, and Voice. Following graduation, Jeff moved to Dallas, Texas, where he pursued a career in musical performance as a studio vocalist and entertainer. It was there he joined the Vocal Majority and quickly became their internal vocal coach and bass section leader, and later associate director. In 2000 he was inducted into the Southwestern District's Hall of Fame. Currently, Jeff is actively employed as a first-call studio vocalist in Dallas and his voice can be heard on countless radio IDs and commercials worldwide. He lives in Frisco, Texas, with his wife Susan and their daughter Lily.
---
Dr. Greg Lyne
(Director from 1987 to 1996)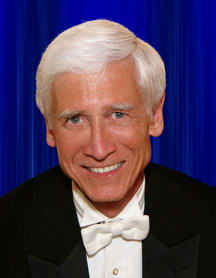 Dr. Greg Lyne began barbershopping at the age of 14, and at 16 published his first arrangement. He went on to pursue a professional career in music education and received a Doctor of Arts degree in Conducting from the University of Northern Colorado. He taught at various universities around the United States before moving to California in 1987, becoming Director of Choral Studies at California State University, Long Beach. Previously, Greg had also directed barbershop choruses in Kansas, Washington State, and Illinois, and in 1987 achieved the first of his four directorial gold medals when the West Towns chorus from the Chicago area won the international chorus championship.
Greg held his first rehearsal with the Masters of Harmony on December 9, 1987, and the following year the chorus won its first Far Western District championship, thus qualifying for the International contest. In Kansas City (July 1989), the chorus became the fourth-place bronze medalist, but the following year won its first International championship (San Francisco, 1990), followed by two more successive victories (Calgary, 1993, and Salt Lake City, 1996). In December 1996, the Masters of Harmony inducted Greg into its Hall of Fame.
In the fall of 1996, however, Greg had left the chorus to move to Kenosha, Wisconsin, to become the Barbershop Harmony Society's Director of Music Education and Services, a position he held for eight years. Greg never truly left the Masters, however, as he continued to work with the chorus as an invaluable coach for all of its later International contests. He also served on the faculty of the Society's Directors' School, and was frequently asked to coach both choruses and quartets around the world. From 1999 to 2009 Greg was chief conductor and artistic director of the Russian Barbershop Harmony Festival, held each August in St. Petersburg. In 2010, the Society honored Greg with the Joe Liles Lifetime Achievement Award for his directing and teaching excellence, and in 2013 inducted him into its Hall of Fame. Greg, a barbershop judge for over 35 years and the author of several popular arrangements, relocated to Northern California in 2005 to become music director of the newly formed Bay Area, California Voices in Harmony, a position he maintained until August 2012.
---
Joseph D'Amore
(Director from 1985 to 1987)
Joe D'Amore heard about an upcoming barbershop show at the Pasadena Civic Auditorium in 1979, and rather than simply attending that show as an audience member, he wanted to sing with the group. Six weeks later, Joe had learned all of the music and was on stage performing on that show.
Joe joined the Masters of Harmony in 1985 as one of the founding members. Joe and Jeff Ebner were the first music co-directors until Dr. Greg Lyne was hired in 1987. Joe won a fourth-place bronze medal with the Masters in 1989 and gold medals in 1990, 2002, 2011, and 2017.
Administratively, Joe has served the chapter as President, VP-Music & Performance, and Program Vice President. He was named Barbershopper of the Year for 1986 and 1987, and he was inducted into the Masters of Harmony Hall of Fame in 1992.